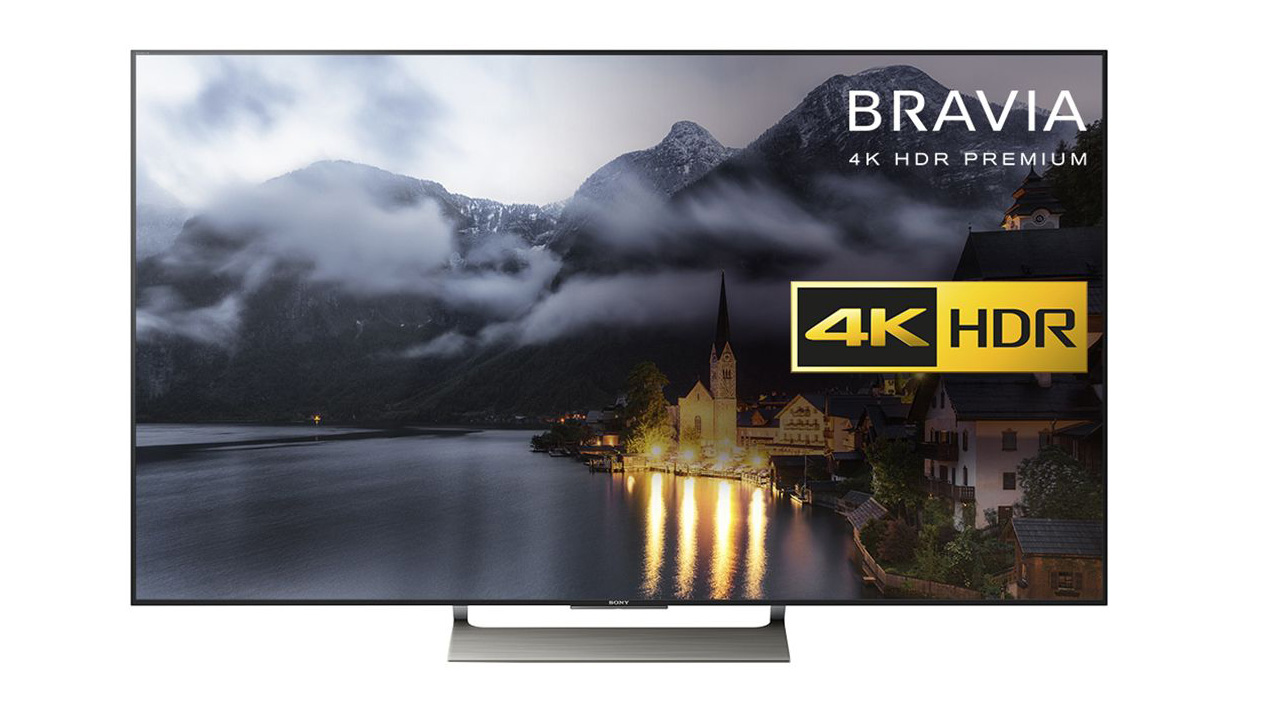 There's a generational shift happening in televisions. Whereas for the past decade HD has reigned supreme, the last couple of years has seen the rapid rise of 4K, or 'Ultra HD'. It's got four times the amount of pixels as HD, which means four times sharper images with four times the detail. 
Bigger numbers are fun, but we'd argue that its the other technologies that have accompanied 4K that are actually more important. HDR means there's a bigger difference between the lightest and darkest portions of an image, and increased color bit-depth means more colors are possible than ever before. 
It's because of this that it's important you make sure your next TV has the whole package. A cheap 4K TV might have the correct amount of pixels, but that's no use if the rest of the package is filled with last-gen technology. 
Introducing the XE90
It can be difficult to find the right balance of price and performance, but we think Sony's XE90 hits a lovely sweet spot – and that's without mentioning the hefty £150 discount that John Lewis is currently applying to the 49-inch model, bringing its price down to an awfully tempting £949. 
We awarded the 55-inch version of the XE90 five-stars when we reviewed it last year, and the 49-inch version comes packing the same technology that impressed us when we saw it in its older brother. 
You're getting a beautiful full array local dimming system that allows dark parts of the image to reach lovely deep blacks while bright parts can really shine. Backlight uniformity is particularly strong – there's none of the splotchiness you might get with an edge-lit display. You can focus on enjoying the image, rather than noticing the TV it's displayed on. 
Colors are also fantastically rich thanks to the set's 14-bit color depth. With the XE90 you're seeing colours that would have previously been impossible to display on a home television, bringing you closer to seeing exactly what the cameraperson saw when they filmed the footage in the first place. 
The included Android TV operating system allows you to stream 4K content from every major provider out there, but if you've still got older HD content then the set also does a great job at upscaling it thanks to its X1 imaging engine. 
Impressively, the XE90 offers this while still offering a slim aluminium bezel that looks completely at home in a modern living room. 
In other words, the XE90 is the perfect way to get all of the benefits of the next generation of television without breaking the bank, and thanks to John Lewis's included 5-year guarantee you can be sure that the hardware is going to go the distance.
The XE90 was always a great entry point into the world of 4K HDR, and with this latest discount it's gotten more appealing still. 
Source link